Agile Scrum Master Training – 2 Days Certification Course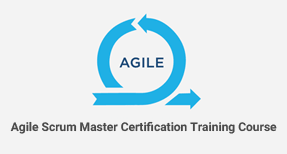 Our Agile Scrum Master Course helps participants learn the best practices to develop and deliver high-quality projects meeting customer expectations on time. Trained on working with an Agile mindset and Scrum skill-set, participants can become a successful Agile Scrum Master to manage their teams and projects effectively.
Here are a breakdown and list of reasons why you should choose an Agile Scrum Master (ASM®) over Certified Scrum Master (CSM®)
Becoming CSM as per your company requirement will only help you gain knowledge, get recognized, work on Scrum projects.
Becoming ASM will help you manage projects and teams using both agile methodologies and scrum practices.
Most of the companies follow both Agile and Scrum rather than following Scrum.
Many companies have started adopting Agile methods and becoming an ASM will help your career.
General advice you will hear from experienced professionals is: "After becoming CSM, be careful not to end up on a project where you're solely responsible for the Agile process with no support."
Irrespective of the projects, your company requires a person with an Agile mindset or coach to manage and deliver projects successfully.
Professionals participated from